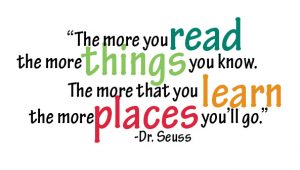 For the very last post of this semester, I'd like to give you the official results of our class reading challenge:
During the past 20 weeks, we managed to read 172 books total. This means we have missed our goal by 50 books. However…if we count each book that has more than 250 words as double, the way we agreed upon regarding your genre requirements, …we did not only complete, but excel our target. Should you choose to count the second variant, you can proudly chalk up 257 books and celebrate 222 + 35 books read in just one semester! Congratulations to all of you for having read so many books, some of which must have been quite challenging. Kudos!
Thank you all for a great and productive first semester!
Enjoy your break 🙂